We're revolutionizing health care as the world knows it … a spine at a time.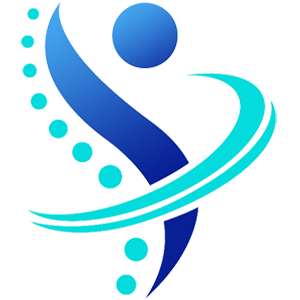 At Precision Spinal Care, our compassionate and caring team provides patients with the highest quality chiropractic care in the most inviting atmosphere. Ultimately, we want to instill the concept of true health and wellness in each patient we meet, revolutionizing health care as the world knows it … a spine at a time.
At the end of the day, we want to elevate the health of the entire Chelsea, Michigan community. With principled neurologically-based chiropractic care and proven techniques, the body is entirely capable of healing itself and overcoming ailments and pain-related conditions. The key is proper nourishment—including that from our food, thoughts, movement, and proper nerve flow from brain to body (and vice versa!). 
Using only the highest quality of care and the highest level of compassion, Dr. Lisa Olszewski at Precision Spinal Care is here to help you and your family achieve optimal health and wellness.
The Precision Spinal Care mission is to be the preeminent chiropractic health care office in the state of Michigan. Ultimately, we want nothing more than to improve your family's health and wellness and ensure you and your loved ones receive the highest quality of chiropractic care available.
We are committed to the health and well-being of the entire Chelsea, Michigan community. Following proper NUCCA protocol and procedures, the team at Precision Spinal Care maintains an exceptional level of care for each and every patient. Our warm and nurturing environment offers the perfect space for anyone to begin their healing process and continue their journey of continual lifetime wellness care. You deserve to experience true health!
The truth is that the body is that your body's default is to heal itself. Sometimes, it just needs a helping hand and guidance to remove any interference. The body is an intelligent machine! Yet, as we go through our lives, falls, slips, accidents, injuries, and more can lead to spinal misalignments and subluxations.
Similar to how a fuse breaker simply needs you do go downstairs and flip that switch, subluxations also frequently require slight and gentle adjustments to correct. Chiropractors correct these misalignments, allowing your brain and body to communicate efficiently and effectively.

At Precision Spinal Care, we focus on correcting the entire spine through an upper cervical adjustment called NUCCA. This adjustment doesn't involve any twisting, cracking, or popping—all of which are often associated with traditional chiropractic techniques. Rather, we check your posture with the use of an anatomer, then we correct postural distortions, such as forward head posture (or "text neck"), helping you maintain proper spinal alignment and optimal functioning.
Dr. Lisa is dedicated to continued learning and staying up-to-date on all the latest innovative and scientific advancements. This ensures every patient gets the best care possible. In fact, ongoing education is a vital piece of our practice. With the world constantly evolving and science forever changing, we know that staying on the cutting edge requires constant learning and adaptation. When it comes down to it, we want to improve the health, wellness, and life of all of our patients… a spine at a time!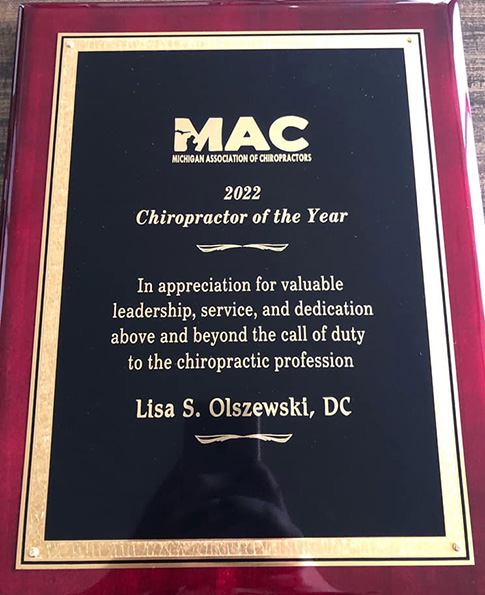 The Heart of the Practice
The core of our practice revolves around principled chiropractic care. Principled chiropractic care simply means improving individual health and wellness via the body's natural self-healing abilities. And don't worry; all of these practices are safe and beneficial for any age—from seniors and young adults to children and newborns.
Whether you're single, part of a couple, or a family, we welcome everyone into our offices. Uncover the benefits of chiropractic care today by booking your appointment with the Precision Spinal Care team in Chelsea, MI.
At Precision Spinal Care, our mission is to revolutionize health care as the world knows it - a spine at a time - and we can't wait to help you get back on track. Book your appointment with Dr. Lisa Olszewski  and the chiropractic team in Chelsea today!